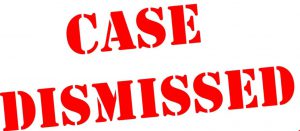 "Case Dismissed, You Are Free To Go"
Harris County, Texas
In the month of September 2017, Don A. Hecker represented a client facing lengthy jail time for felony possession of controlled substance. With experience honed over the last 45+ years as a criminal defense attorney in the Houston area court system, Mr. Hecker was able to identify and bring to light to the nuances of the case, and delivered "Case Dismissed" for the possession case.
Mr. Hecker's record of dismissals for Felonies and Misdemeanors is outstanding. Over his career, he has delivered productive futures for tens of thousands of his clients. A dismissal allows for those facing exorbitant fines, significant long-term or lifelong jail time, or even the death penalty, the opportunity to move on, find employment and have successful, productive lives.
For those whose cases are dismissed, Don A. Hecker is the champion who delivered through his skill, not merely a plea bargain or a lesser sentence, but the phrase "Case Dismissed, you are free to go" from the Judge's mouth. This is not an easy task, not an everyday accomplishment. This level of success is truly remarkable, and for a single, dedicated lawyer to have such a consistent track record of freedom for his clients, there are few who match him in tenacity and victory.